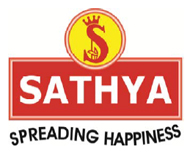 Sathya Agencies, with more than 33 stores in the state of Tamil Nadu in India, is a fast growing electronics retailer.
In 2013, Sathya was looking for an efficient self-service business discovery platform to complement its quick growth
With such quick growth Sathya wanted to gain insights into the stores' performance and facilitate an optimum level of stock keeping and human resources. The company uses SAP B1 ERP for their operations and had to develop numerous custom reports to meet every department's needs, which quickly led to duplication of information and delayed responses. Sathya wanted a flexible and scalable BI solution to address these issues and to accommodate the envisaged growth.
QlikView as the Preferred Software and GainInsights as Implementation Partner
Sathya evaluated multiple tools like Crystal Server, Micro Strategy before finalizing on QlikView. They had built a small sales application themselves and were convinced on QlikView's simplicity and data discovery capabilities.
Sathya chose GainInsights to strategize and implement a holistic solution to address these issues and prepare it for the next level of growth.
Sudhakar Balakrishnan, Director of GainInsights, says: "During our meetings with Sathya, a single message came through loud and clear, and that was to bring in the best practices without any constraints and that the organization would adopt accordingly. QlikView was naturally the ideal solution."
Challenge
Duplication in reporting and delayed response times across departments
Lack of visibility into excess and non performing stock at all times caused logistic issues
Lack of access to a variety of information required for effective sales campaign executions
Lack of mobile access to information for travelling senior management
Solution
Sathya deployed QlikView to more than 50 users across all functional areas andstore managers in less than 4 months
Benefits
Achieved efficiency in inventory management by reducing inventory from 45 days to 30 days stock
Efficient inventory management results in savings of INR 5 Crores within 3 months of QlikView rollout
Better insights into account receivables, decreases overdue from 92% to 73% strengthening cash flow and reducing bad debt
Product managers are better able to understand customer and season patterns for sales campaigns effectively
Mobile access allows senior management to get information on demand, enabling faster decision making